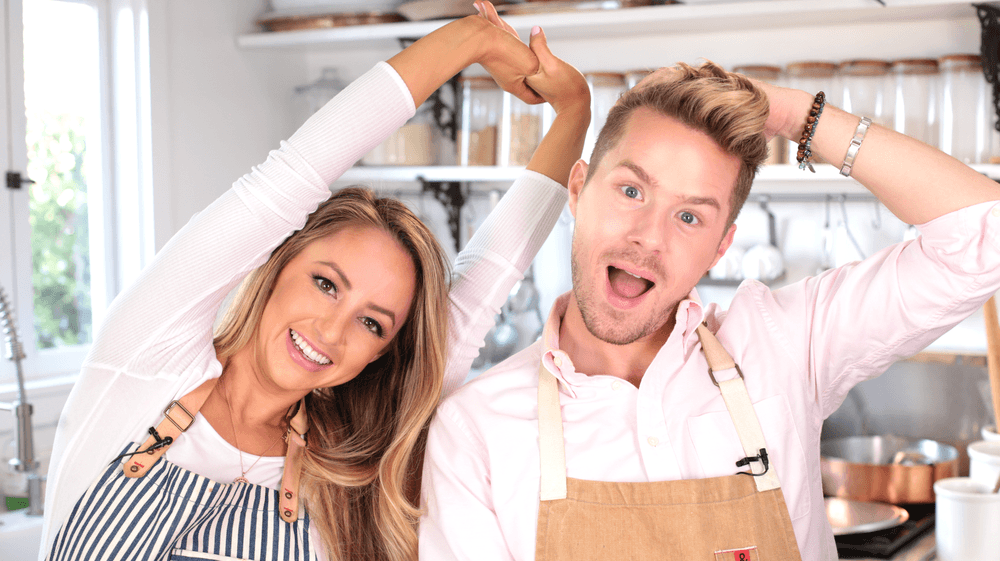 I teamed up with my friend Theodore Leaf, amazing chef and lifestyle blogger, to cook easy, gluten-free (and delicious) recipes! We even squeezed in a few stretches while waiting for our food to cook!
Theodore invited me to his home, Gingham Cottage, up in the Hollywood Hills, and it was nothing short of AMAZING. His kitchen looked like it came straight out of a magazine.
Watch the video, and get this delish recipe below!
Beet Salad & Pomegranate Vinaigrette
Download this recipe NOW!
Ingredients
2 golden beets, washed
2 red beets, washed
1 tablespoon olive oil
1 shallot, minced
2 tablespoons red wine vinegar
2 tablespoons pomegranate juice
2 teaspoons dijon mustard
Kosher salt
Black pepper, ground
3/4 cup olive oil
Directions
Pre heat the oven to 375 degrees.
Rub the beets with olive oil and sprinkle with salt. Wrap the beets in foil, fold into a packet and place on a rimed baking sheet, roast for 40 min or until the beets are tender ( try checking them with a cake tester, if it goes in easily they are done)
For the vinaigrette add the shallot, red wine vinegar, pomegranate juice, dijon mustard, salt, pepper, and olive oil to a glass measuring cup. Using an immersion blender mix all of the ingredients together until a dressing forms. taste and adjust for seasonings. (You can also do this with a whisk and a bowl by adding all of the ingredients except the the olive oil, add the oil in a slow steady stream whisking until thickened)
When the beets are cooked let them cool slightly. Put on some gloves and peel them with the back of a pairing knife. They should still be warm otherwise peeling them can be difficult. Cut the beets into small wedges and assemble the salad.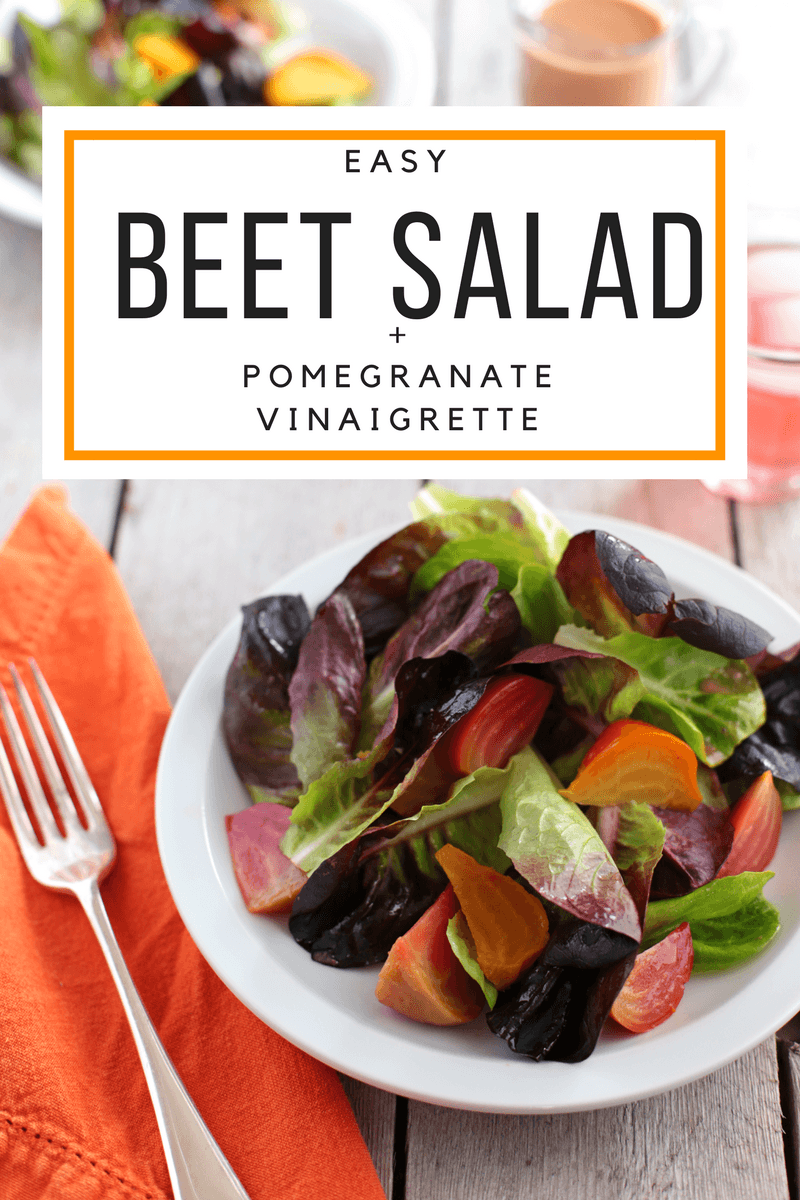 Leave your comments!
Take Action! Join 1000s in our community, and gain access to my FREE Workout Library
Comments
comments