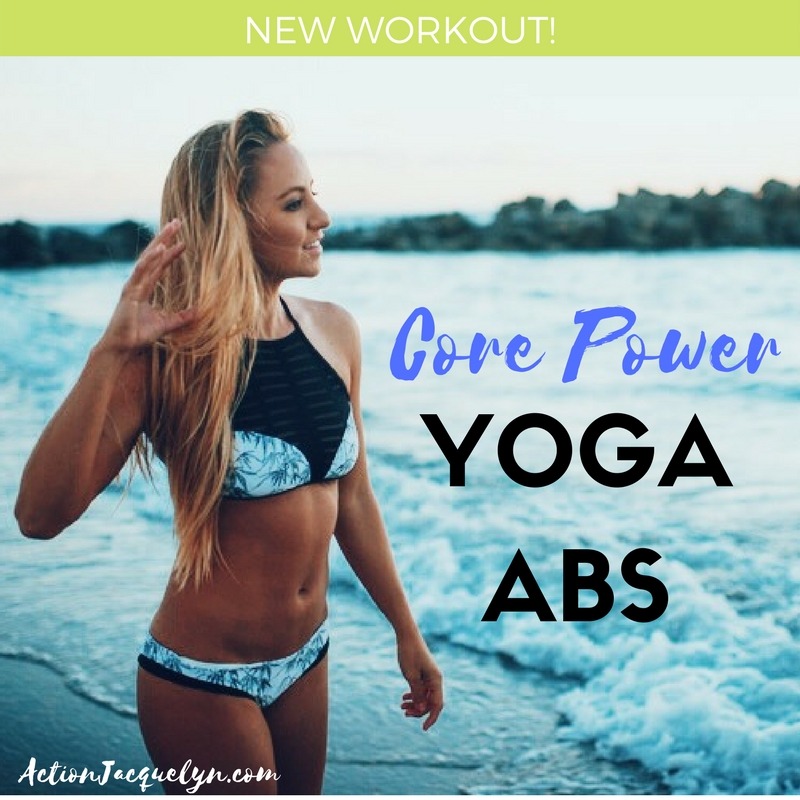 Welcome to your NEW favorite ab workout.
Your Core Power Yoga Workout uses only bodyweight and yoga techniques to help engage your lowest, deepest ab muscles. hooo-yeaaa!
In just 15 minutes you will build strength, sweat, tighten and tone!
This is also a perfect preparation for things like yoga inversions – which require A LOT of core strength!
Plus a strong core alleviates back pain and improves your posture! YAY!
THE WORKOUT: 3 rounds of 5 moves
Lolasana
Wrist Toe Taps
Elbow Plank Twists
Extended Plank Hold
Navasana (boat pose)
HOW TO USE THIS WORKOUT:
I like doing a short core video like this before or after I go for a run. Or you can do this video on it's own if you want to squeeze in a quick workout sesh. You are going to feel so energized and strong after just 15 minutes!
Check in with me @actionjacquelyn and use #yogabs. Can't wait to see your glowing smile after you do this video!
EQUIPMENT:
Yoga blocks are optional
Let's get started 🙂
MOVE GUIDE
Let's make this official and download your printable movement guide by leaving your info right here (it's free!)
Have you joined Splits30 yet?
It's not too late! Sign up HERE for your Free Starter Kit with all the deets you need to get started, and a free online class from Splits30. Increase your flexibility and get doowwwwn into your splits. Plus you'll also avoid injury while doing other activities. 
You are going to feel amazing! Let's do this!!