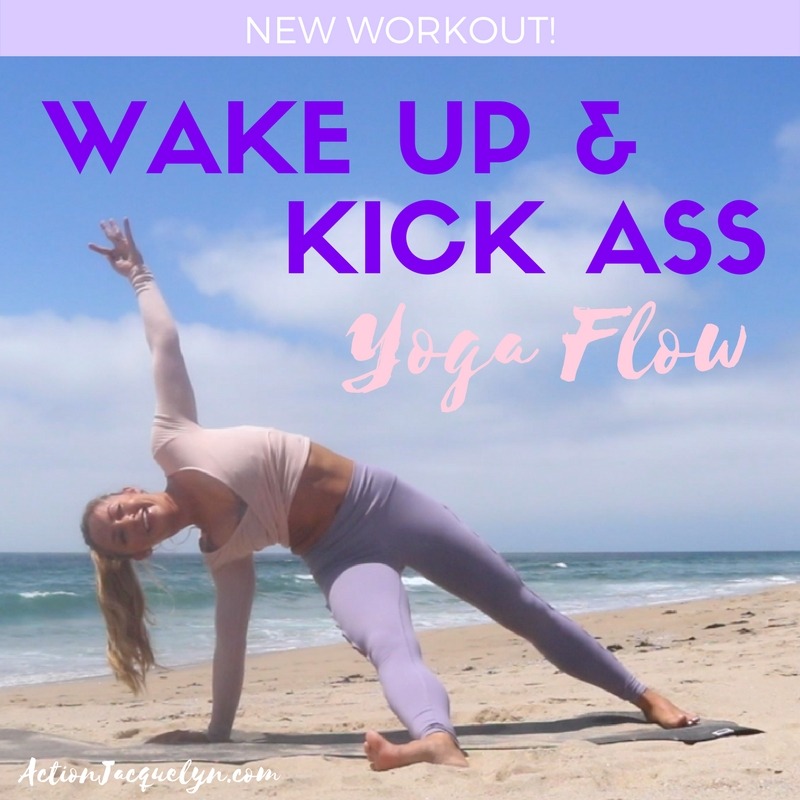 This yoga flow will help you wake up, kick ass, and repeat!
The first few minutes of your morning are the most powerful because they set the tone for the entire day. That's why I created a yoga flow for you to daily at home, in your room, right when you wake up.
We'll start off the flow this morning setting our intention for 2 minutes, and then spend the next 18 minutes sealing it into our subconscious minds and body. This video is a powerful combination of energizing strength and toning, and therapeutic stretching. You are going to feel so energized, renewed, and ready to kick-ass!
I encourage you to set an intention at the beginning of this video, and I want you to pick one thing that you want to seal into your subconscious mind. Keep the phrase in the present tense, and make it simple.
Here are a few examples:
"I am a bad ass"
"I am beautiful"
"I love you" – very powerful!
"I am grateful for the many opportunities coming my way today"
"My life is full of abundant possibilities" 
​Pick your intention, and let's plant a seed of extraordinary and positive thoughts in our minds and hearts as we move and groove on the beach. 
No equipment needed – just you and your positive mind!!
In 20 minutes, you will strengthen and stretch your body, mind, spirit, and soul. Let's get started 🙂
MOVE GUIDE
Let's make this official and download your printable movement guide by leaving your info right here (it's free!)
For more morning yoga, check out my #1 yoga program Get Stretchy.
Have you joined Splits30 yet?
It's not too late! Sign up HERE for your Free Starter Kit with all the deets you need to get started, and a free online class from Splits30. Increase your flexibility and get doowwwwn into your splits. Plus you'll also avoid injury while doing other activities. 
You are going to feel amazing! Let's do this!!

Comments
comments