Sculpt, sweat, stretch, breath, and have fun with my friend Theodore Leaf and I on the beach in this Vinyasa Power Yoga style class that uses only bodyweight, and yoga techniques to slim, sculpt, and tone your lower body, especially your hamstrings and BOOTY!
In a short amount of time we will quickly increase your heart rate, while simultaneously sculpt and strengthen your legs and booty through intelligently sequenced yoga flows. It's an all-levels yoga class that will improve your balance, posture, and leave you recharged and in charge 🙂
THE WORKOUT: All Levels – 20 Minute Vinyasa Yoga
HOW TO USE THIS WORKOUT: This is a perfect yoga flow to do first thing in the morning to invigorate your body and mind, and set a confident tone for the rest of the day. YOu are going to feel so energized and BOOTYLICIOUS after this fun vinyasa style flow! This is a complete workout that can be done on it's own, or pair this with Yoga Core, and Barre Arms for a Total Body 60 minute workout.
EQUIPMENT: No equipment required!
This yoga flow is suitable for all levels. And it's a ton of fun!
Can't wait to see your glowing smile and perky booty after you flow with me!
Namaste 🙂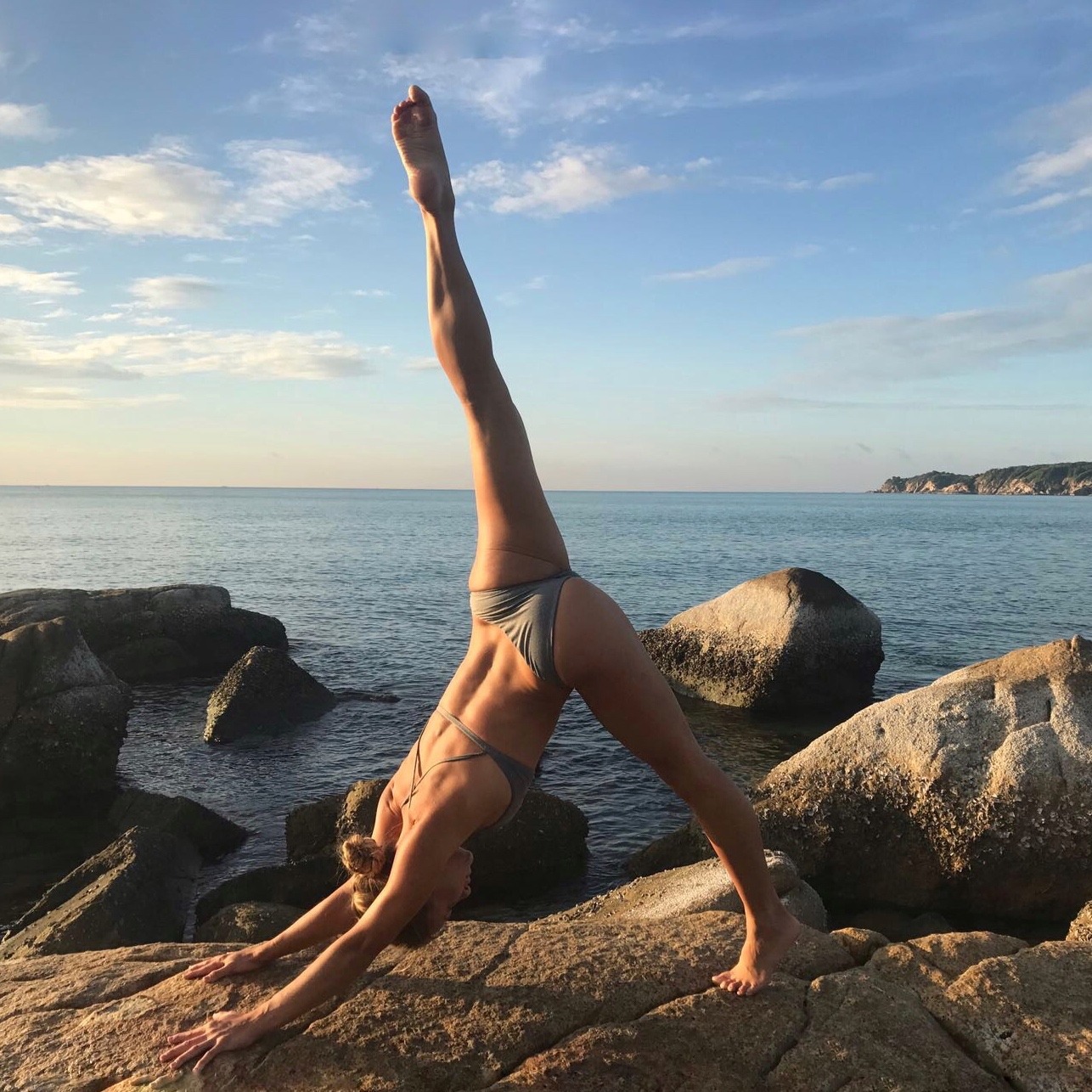 MOVE GUIDE

Let's make this official and download your printable movement guide by leaving your info right here (it's free!)
Pin Me!

Take Action! Join 1000s in our community, and gain access to my FREE Workout Library
Comments
comments